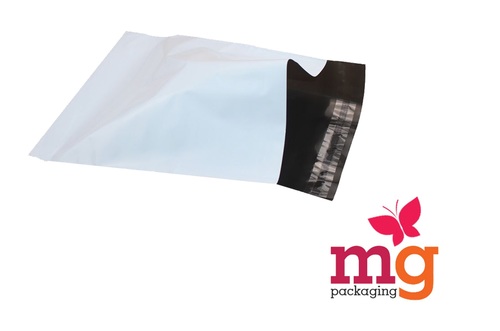 Tamper Evident Bags
Product Code : SP04
Product Description
Our Tamper evident bags are also manufactured from 60 micron Co-Extruded Polyethylene Films, with a flap which has a hot melt adhesive strip for easy & permanent closure.
These bags are widely used by International & Domestic Courier Services & Package Delivery Companies for transporting shipments and packages. Highly acclaimed for online shopping companies (E-Commerce)
Highlights:
Made from 60 micron Co-Extruded LDPE Films.
Hot melt adhesive strip on the top which ensures that parcels once sealed cannot be removed from the bag without tearing the bag.
Transparent POD jacket on the back side of the bag for insertion of waybills or consignment notes.
Easy to write on with a permanent marker.
Customizations available:
Customized Sizes for larger orders.
Custom printing according to the customers requirements.
Bag can be made transparent or opaque as per requirement.
Unique sequential numbering and bar-coding can be added.